Virtual Reality Tours
Forget 360 pictures and videos. With HomeVR your prospective homebuyers can partake in an interactive virtual walkthrough of your floorplan, customize features such as paint and flooring options, and place furniture to really get a sense of the space - all from the comfort of their VR headset. Currently supports Oculus (Rift and Rift S) and HTC (Vive and Vive Pro) headsets with more devices to be added soon.
Features:
Immersive Room Scale VR Experience
We create virtual versions of your actual customization options (tile, wood, granite, paint, etc)
Users can fully furnish each room for a better sense of the living space
Actual 3D rendering of your floorplan, not just static pictures.
Supports HTC Vive and Vive Pro
Supports Oculus Rift, Rift S, and Quest
Contact Us to learn more.
Real Estate Sites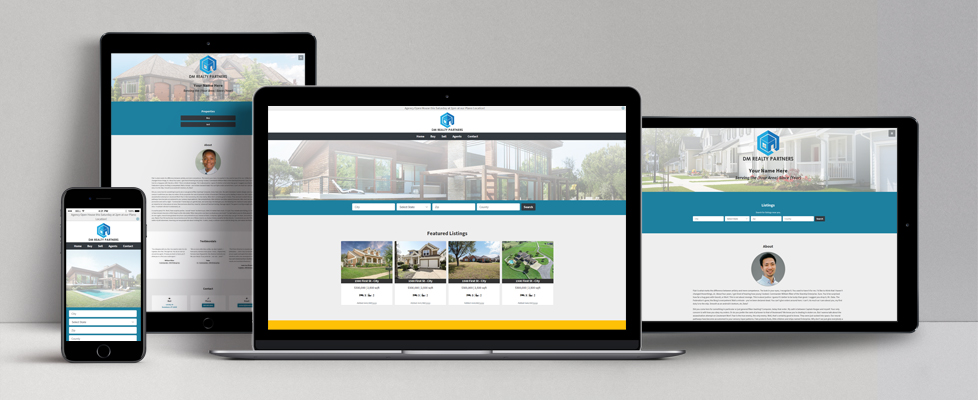 Jumpstart your online real estate presence with pre-built responsive websites that can be customized for your business. Scalable to your specific needs and suitable for all modern devices, these sites can connect to your existing MLS and NTREIS account data so potential buyers can browse your listings and potential sellers can get in touch with you. Whether you're an individual agent or a broker, these websites provide a quick, cost-effective way to represent your agency.
Benefits Include:
Scalable to suit your agency's needs
Customizable to match your branding
MLS Integration Available
NTREIS Integration Available
Responsive design for consistency across desktops, laptops, tablets, and phones
Flexible Subscription Options
Contact Us to learn more.
Free Resume Parser (Beta)
Our resume parser uses machine learning to extract pertinent candidate information. You can test out the current iteration for free.
How it works:
A new page will open
1. Enter your email
2. Choose File: Select a Word or PDF resume
3. Submit File: Upload your file
Once submitted, a results page will display the information our AI extracted for you
The results page is just for you. No files will be stored on our servers.
All data collected will be used only to improve accuracy, and will never be shared with any third party.
Keep an eye on this space as we improve the overall experience!
XMPoint
XMPoint is a robust cross-media platform that takes the power of a VDP engine (such as XMPie) and leverages it to give users full control over every aspect of their product management, storefronts, workflows, and cross-media campaigns.
With XMPoint, you can:
Create fully customized storefronts and seamless end –to-end workflows
Create and modify templates from your web browser
Integrate with social media
Create and manage asset libraries
Create, manage, and track email campaigns
Create custom videos online
It also features:
Dashboard style management and navigation
CMS integration and WMS connectivity
Variable data and product management
Web-to-Print job management
Customized reporting and analytics
Infinite scalability
See more here, or contact us to schedule a live demo.
Estate360
Developed in tandem with our sister company, Estate-360 is an enterprise-level leading virtual tour services platform, providing thousands of virtual tours for customers. It is is a high-quality, low-cost, scalable solution for residential, commercial, tourism, retail, and other web marketing users.
With Estate-360, you can:
Create and share virtual tour videos online in minutes
Create professional mailings such as flyers and postcards
Create promotional items and share them via social media
Add and manage properties with an easy to use interface
Visit www.estate-360.com for more information.
StoreCasting
StoreCasting is a dynamic product that provides Consumer Product Goods (CPG) companies visibility of all corporate-owned POS products, placements, and inventory. This results in greater retail store sales velocity and CPG product promotion.
StoreCasting provides an easy to use menu of reports, searchable criteria, and on-board analytics. In addition, CPG managers and directors can easily manage and control costs through a menu of StoreCasting's robust POS data fields.
Contact us for more information.